To organize tasks in LUNA CMP, use Task Categories to better sort and track activities within a grower's facility. After customizing Task Categories under Settings, the newly added categories can be used to categorize tasks under the Tasks tab.
Step 1: Hover over your username on the upper-right corner of your menu bar and select Settings from the dropdown.

Step 2: Under Organization (make sure you are under the default Settings tab), select Task Categories. You will then be able to create and edit your task categories on the right side of your screen.
On this page, your standard categories that are currently being will displayed as Active and you will be unable to edit them
Step 3: To create a new task category, click on + Add Task Category
Step 4: A new task category will appear under Custom and will automatically be saved as Active.
Name your new Task Category

Assign a color to each category using the dropdown menu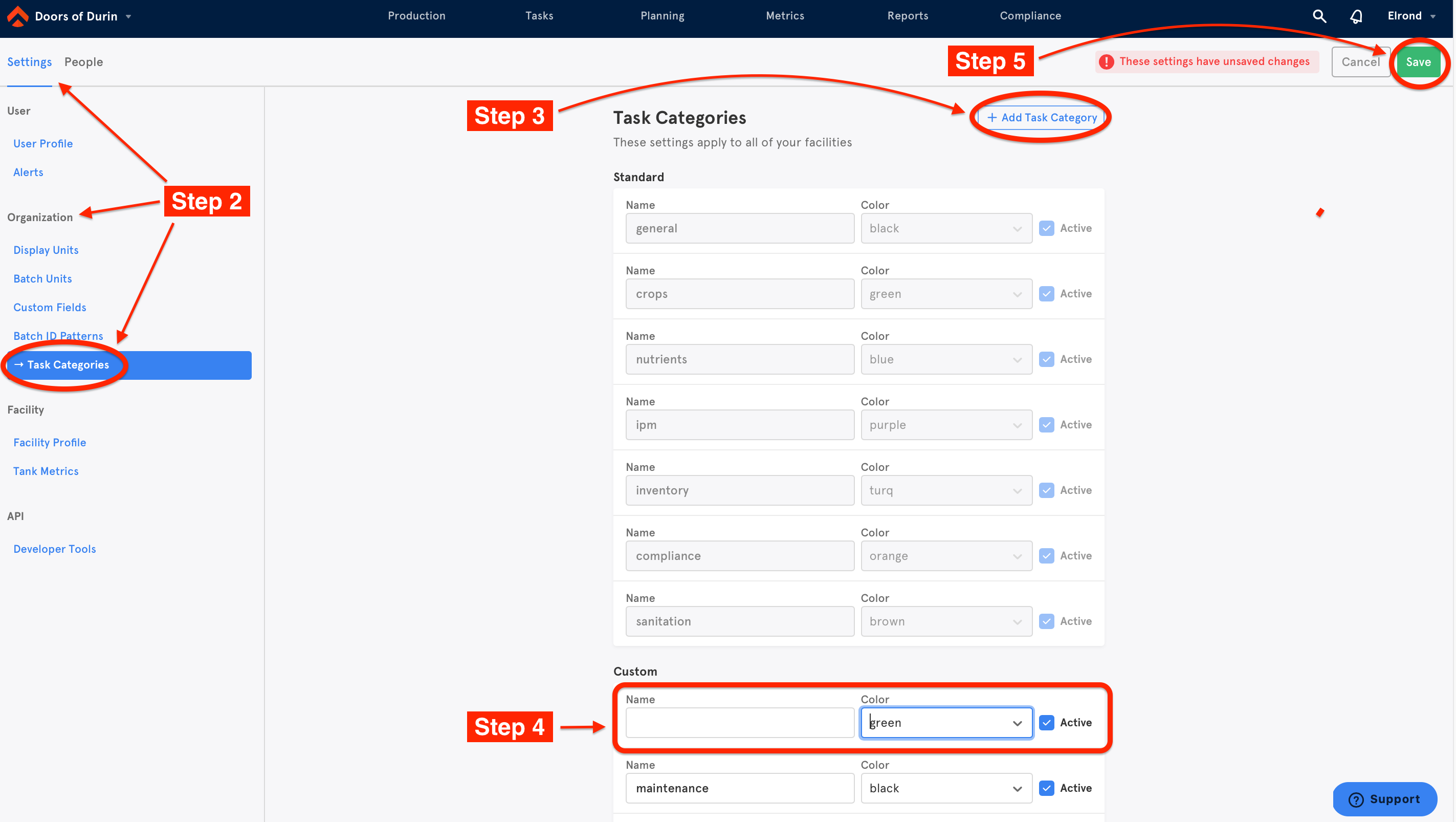 Step 5: Click Save on the top right corner to save your new updates.