Varieties are generic objects used to to organize your crops, strains, products, SKUs and other groupings of batches that you track in LUNA CMP.
To begin inputting new Varieties:
Click into Settings by hovering over your name in the upper right hand corner of the screen.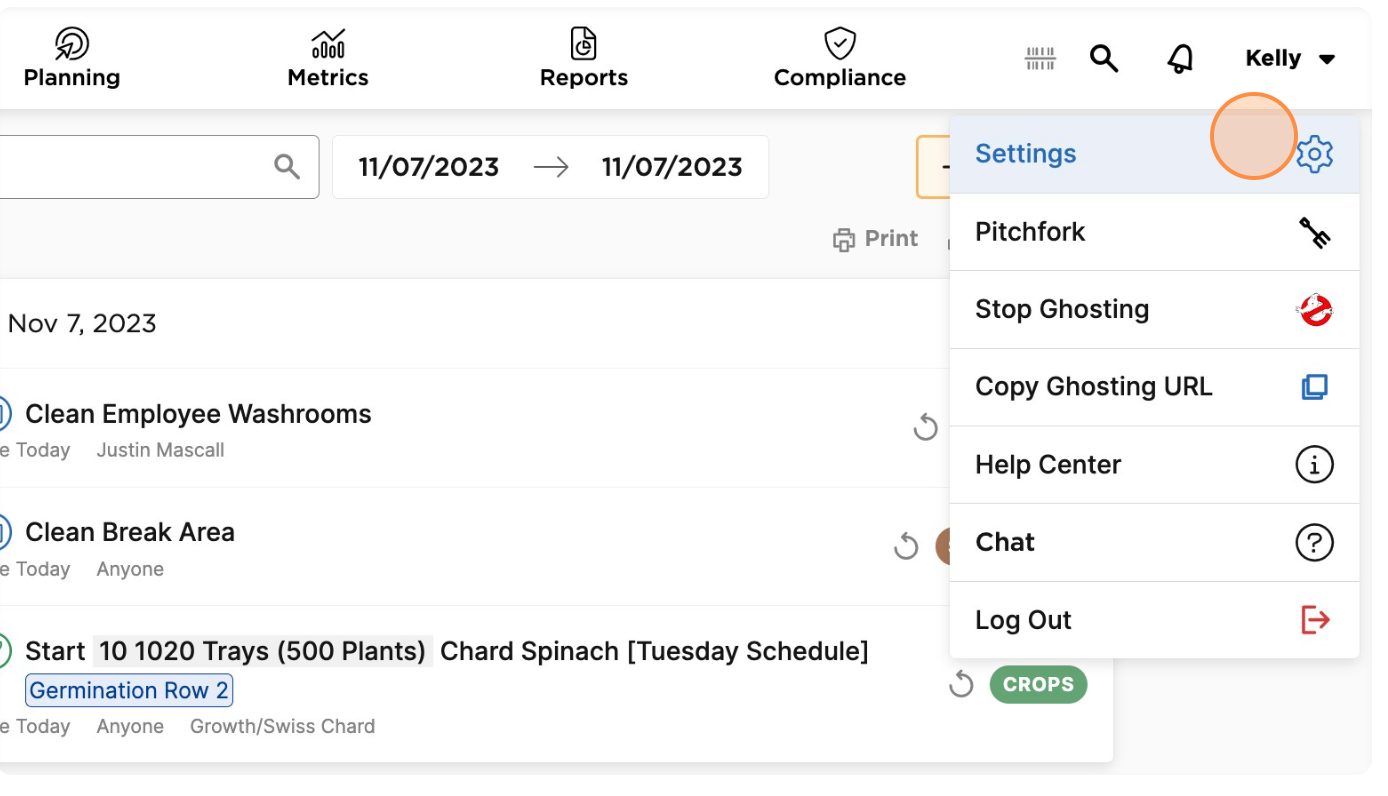 On the left side menu under the Organization group, click the Varieties menu.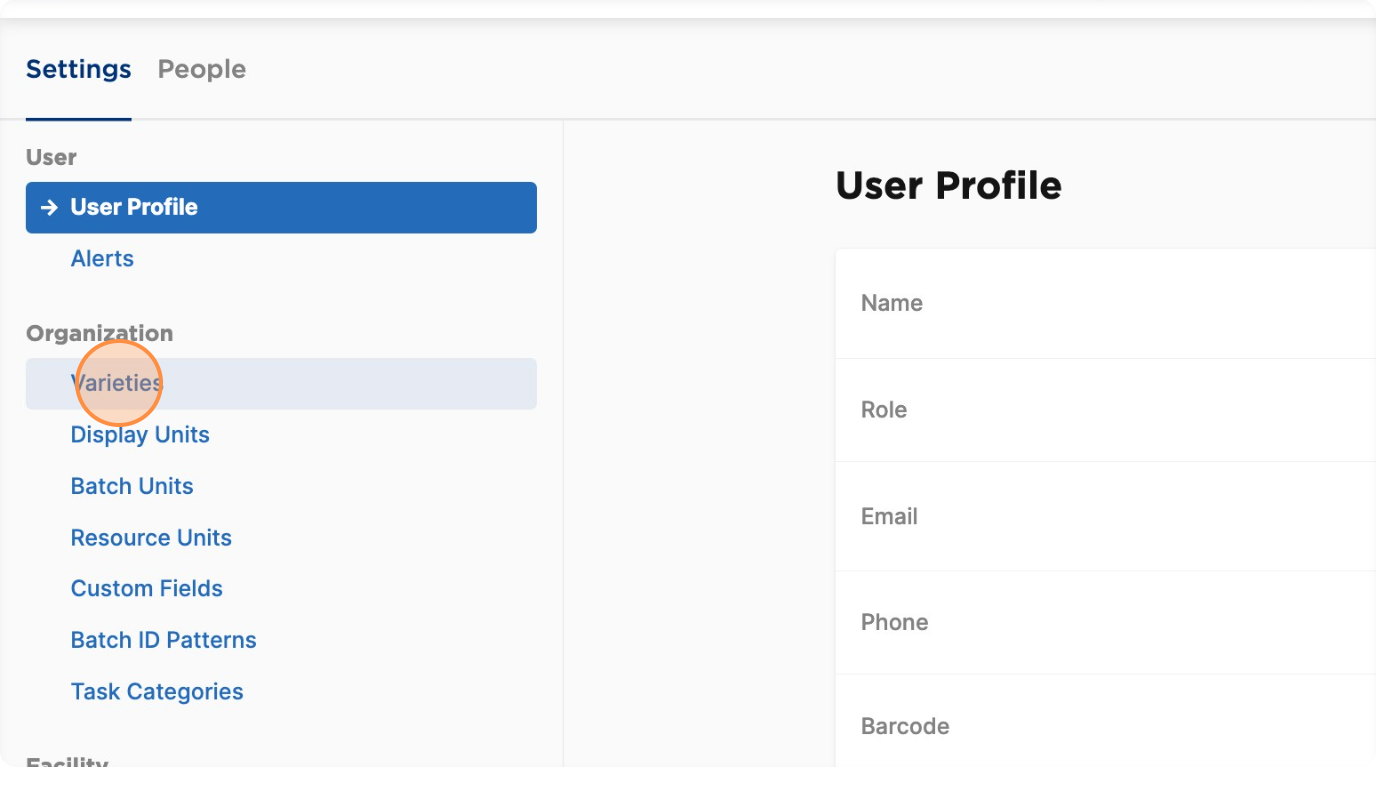 Enter the name of the Variety and select the Type from the dropdown. Type refers to the groupings of similar types of varieties. A few examples:

For different strains of cannabis, the Name would be the Strain and the Type would be Cannabis
For different types of basil, the Name would be the varietal and Type would be Basil
For additives, the Name would be the name of the chemical and the Type would be Nutrient, or Fungicide, or Beneficial, etc.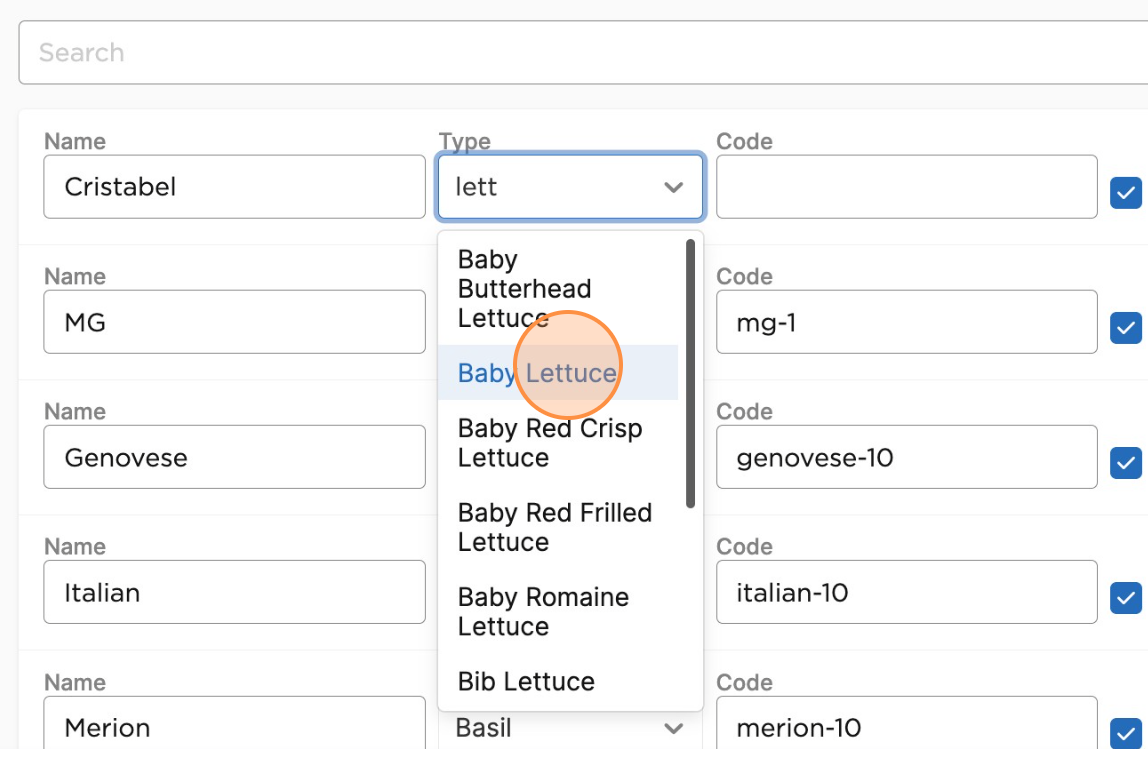 The Code field is used closely with the Batch ID Patterns menu to more easily define custom Batch IDs when starting a batch. Learn more about Batch ID Patterns here.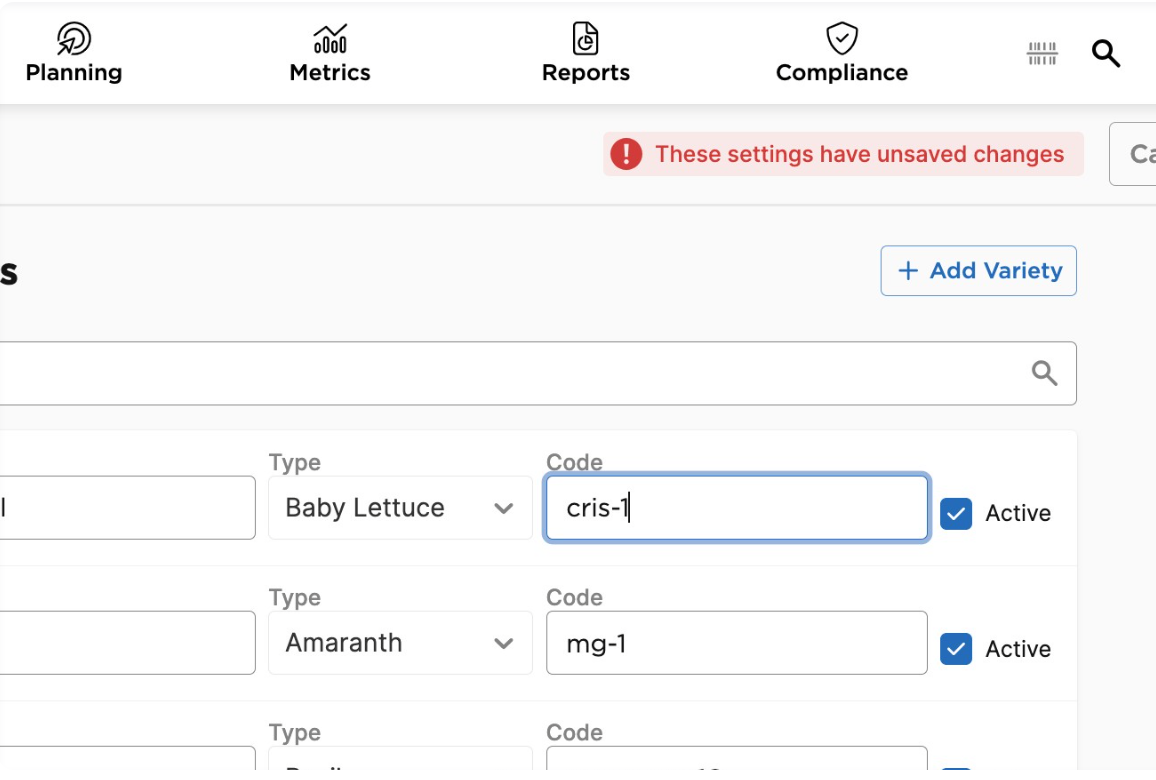 Last, you can toggle on/off the Active field if you want to remove a Varietal at any point but still keep the historical data associated in tact.
Once done, click Save. You can begin to use these varieties immediately as you setup your templates in the Planning tab.