Step 1: Hover over your username on the upper-right corner of your menu bar and select Settings from the dropdown.

Step 2: On the left-hand menu, select People.

Step 3: Then click on + Invite Users to your facility.
Step 4: Click the green Invite button to send. The person added will receive an email inviting them to join LUNA CMP.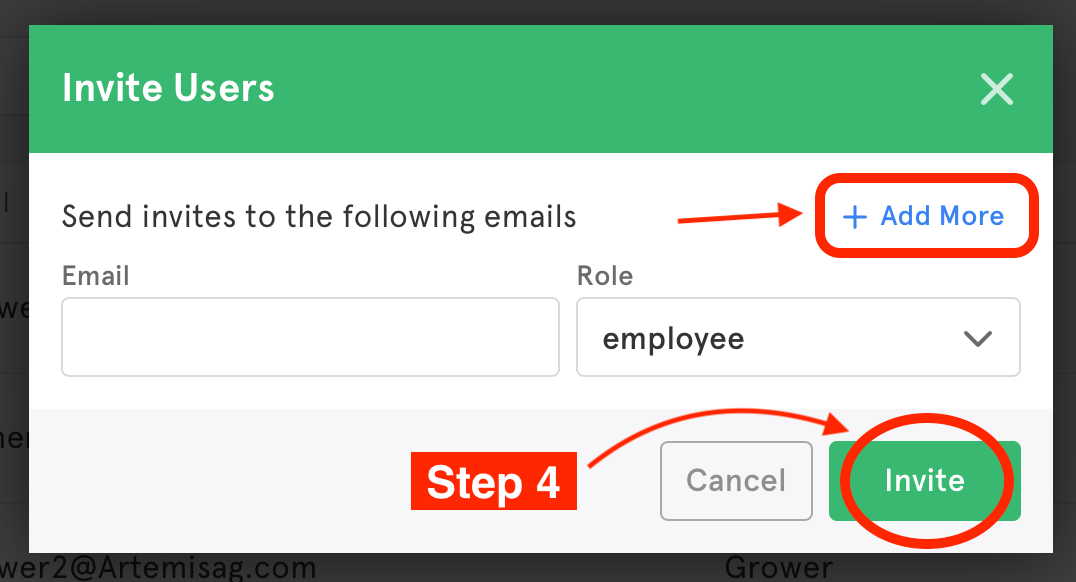 Step 5: To edit a current role, click on the Edit icon to the right of that role/individual to see their profile. A pop-up screen will then appear on the right-side.

Step 6: Edit their full name, email address, phone number, role, language, default facility and the home page for them.
Step 7: Click the green Save button.
Optional: To remove a user, click Remove at the bottom of their profile.