To edit tasks from the Tasks tab:
Step 1: Click on the Tasks tab in the menu bar.
Step 2: In the upper left hand toggle, select the List filter.
Step 3: From the Task List, find the desired task. Click on the white space of that task.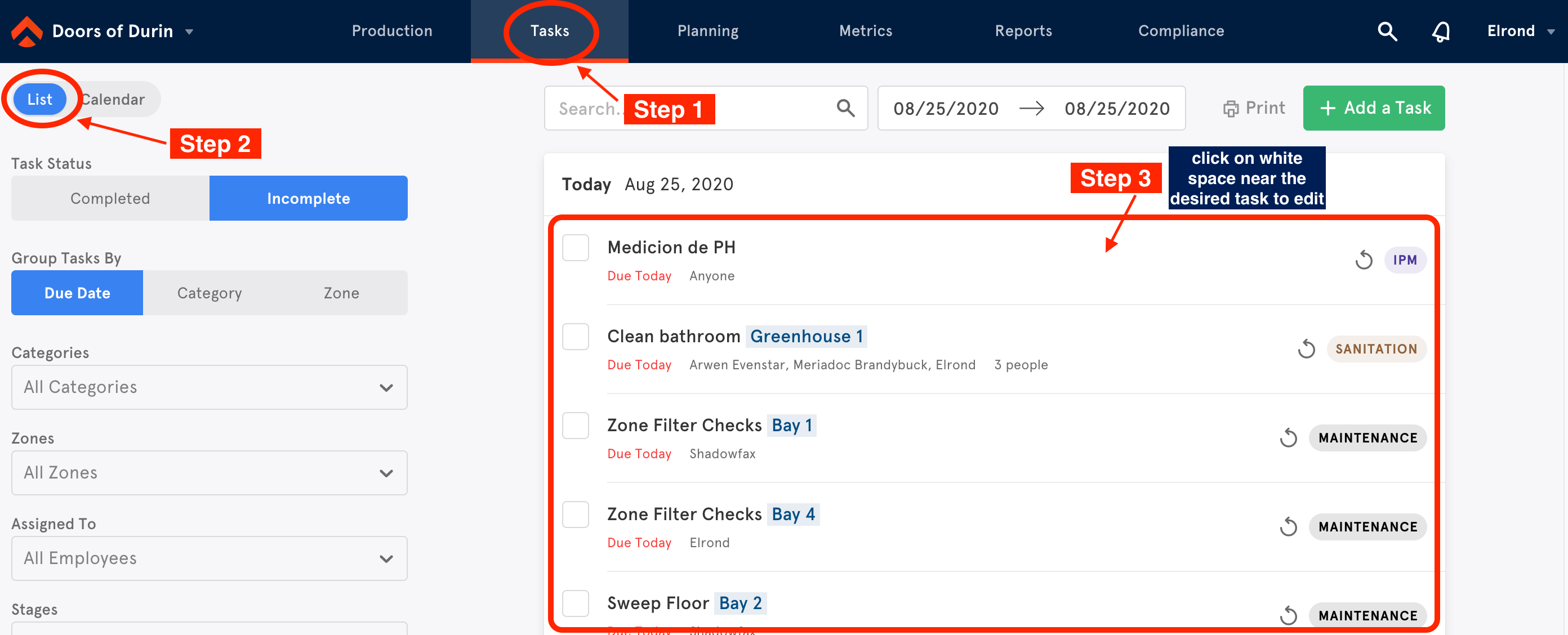 Step 4: A side popup window will appear where users can edit the:
Name

Category

Date

Assigned Employees

Estimated labor hours

Estimated number of people

Notes
Step 5: To save edits, click on the green Save button on the bottom right hand side.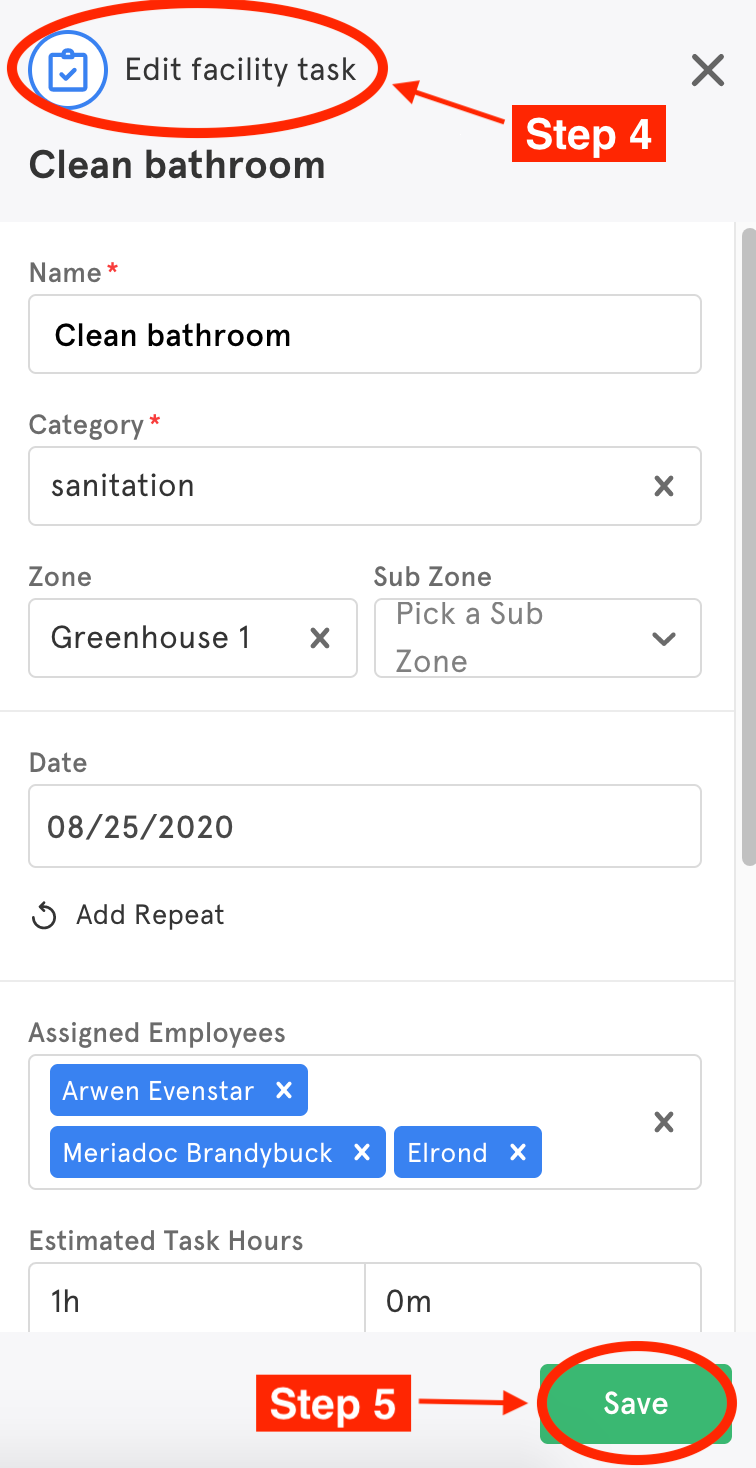 To edit task from the Crops tab, see Editing Tasks from the Production Tab