Creating inventory lots of packed items (cases, clamshells and retail packs) from generated inventory in Artemis is quick and easy from the Packing screen using our new One-Step Templates.
How to package inventory using one-step templates:
Step 1: Go to your Growth stage on the Production List screen and filter to the batches you want to pack using the "Harvested/Finished" or "Available Inventory" filter, and by using the search bar for any specific dates or terms.
Step 2: Click the "Pack Available" button in the top right corner.

Step 3: You'll be taken to the Start Batch screen. The amount available from the batches you selected will be shown on the left. You can remove any of these from the view by hovering and clicking the red X button. On the right is where you will create packed items from the available inventory.
Step 4: Select a Template. The Inputs required will be prefilled using the ratio of the amount of inputs required to the outputs generated, and strategy (LIFO, FIFO or Manual), set on that task in the template. You can adjust either the Outputs generated or Inputs used, but Artemis will only prefill Inputs used based on Outputs in this view.
Step 5: Enter the number of outputs generated for this packed batch or lot. If you have LIFO or FIFO set on the required Input in the Template, it will immediately prefill the amount required, lighting up the batch in yellow in the list on the left.
Step 6: Ensure the correct Input batches have been selected. You may need to click "View & edit more details" to see them.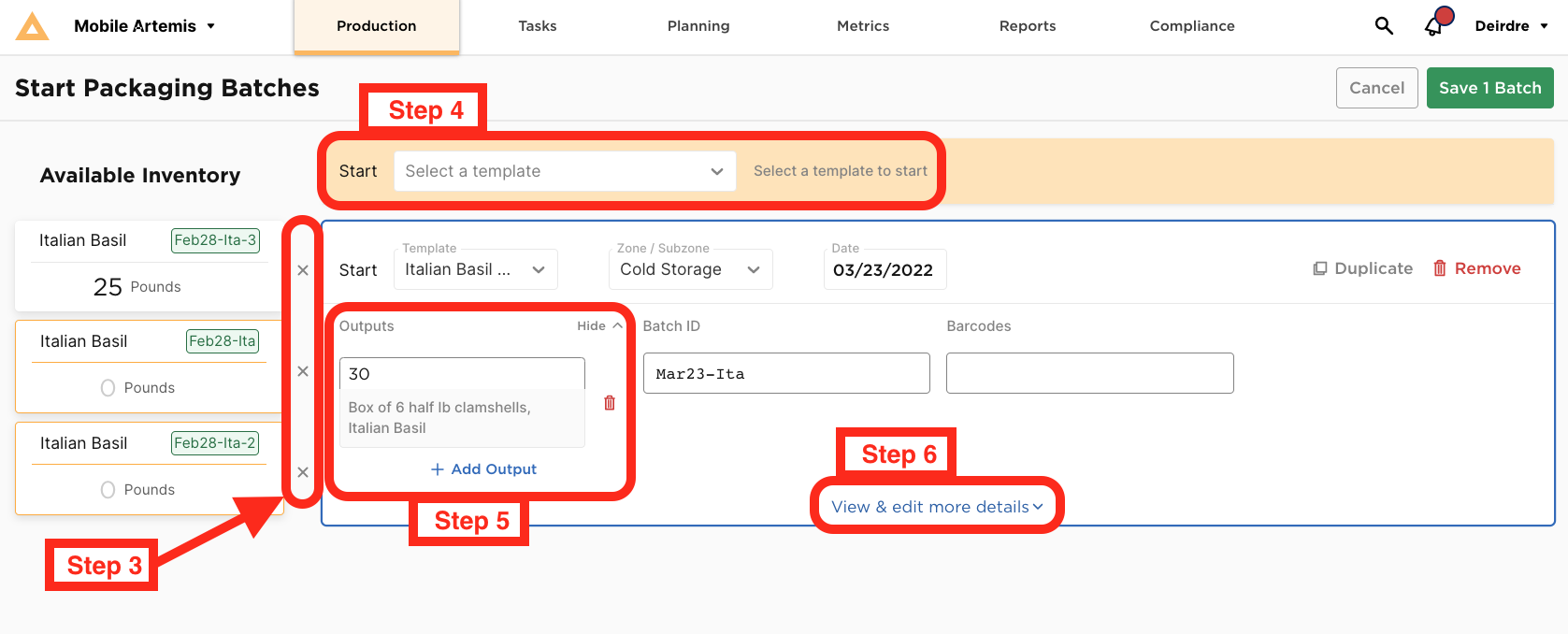 Step 7: Adjust your date, batch ID, Zone, and any custom fields if necessary. Expand "View & edit more details" if you need to attach a document.
Step 8: You can add more batches as required by selecting another template, or duplicating any of the ones you've already filled out.
Step 9: Once they're all ready, click "Save." You'll be taken back to the Production List screen.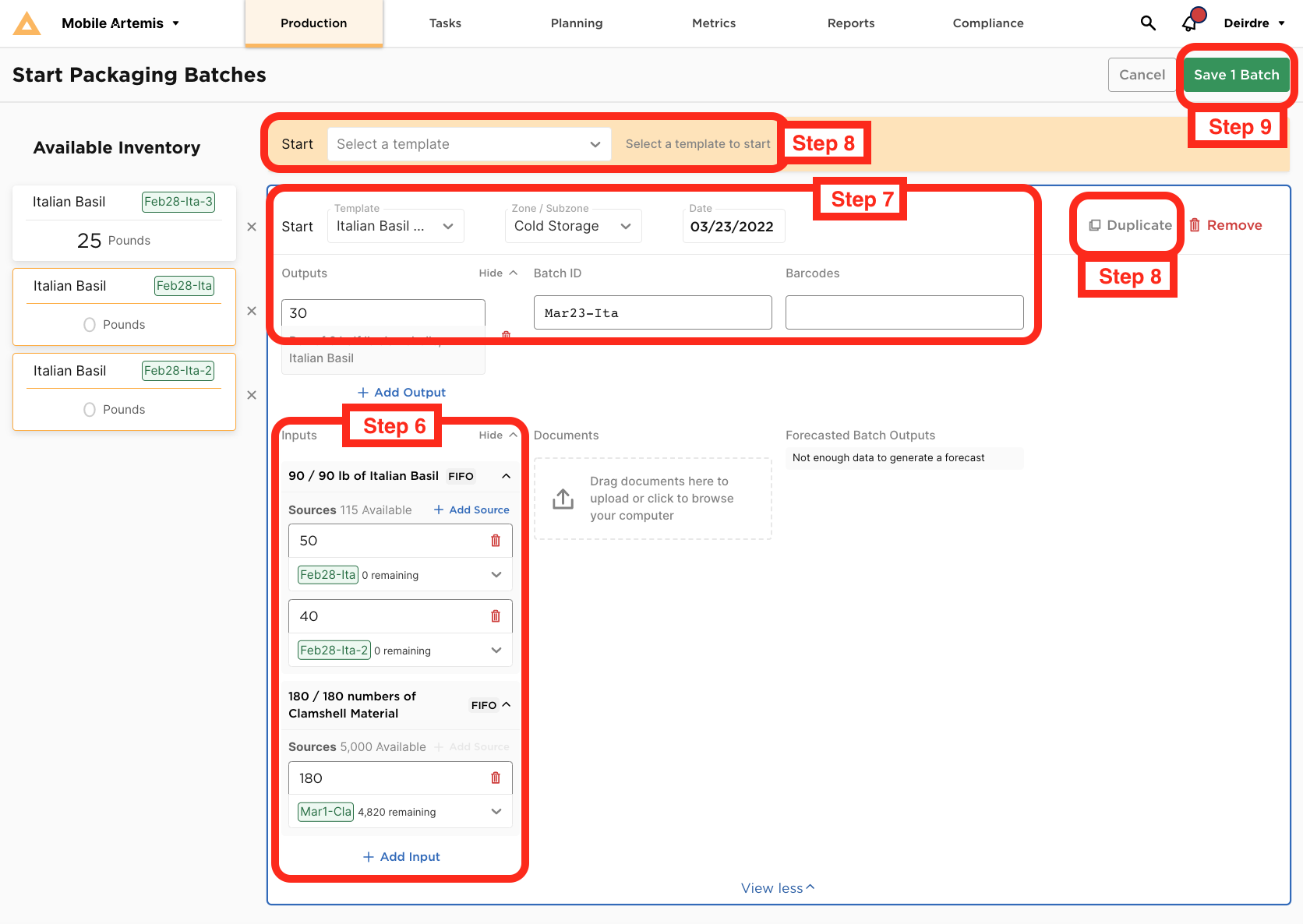 Please note the following:
The "Use/Pack Available" button that appears on the Production List view when filtering for Harvested or Available Inventory will bring you to the Start Batch screen for the next stage. If your Packaging Stage is not set as the next in line after your Growth stage it will not prompt Packaging batches. Reach out to your Client Success Manager with any questions or to alter the sequence of Stages on your platform.